How We Redesign Old Jewelry Into An Alluring Piece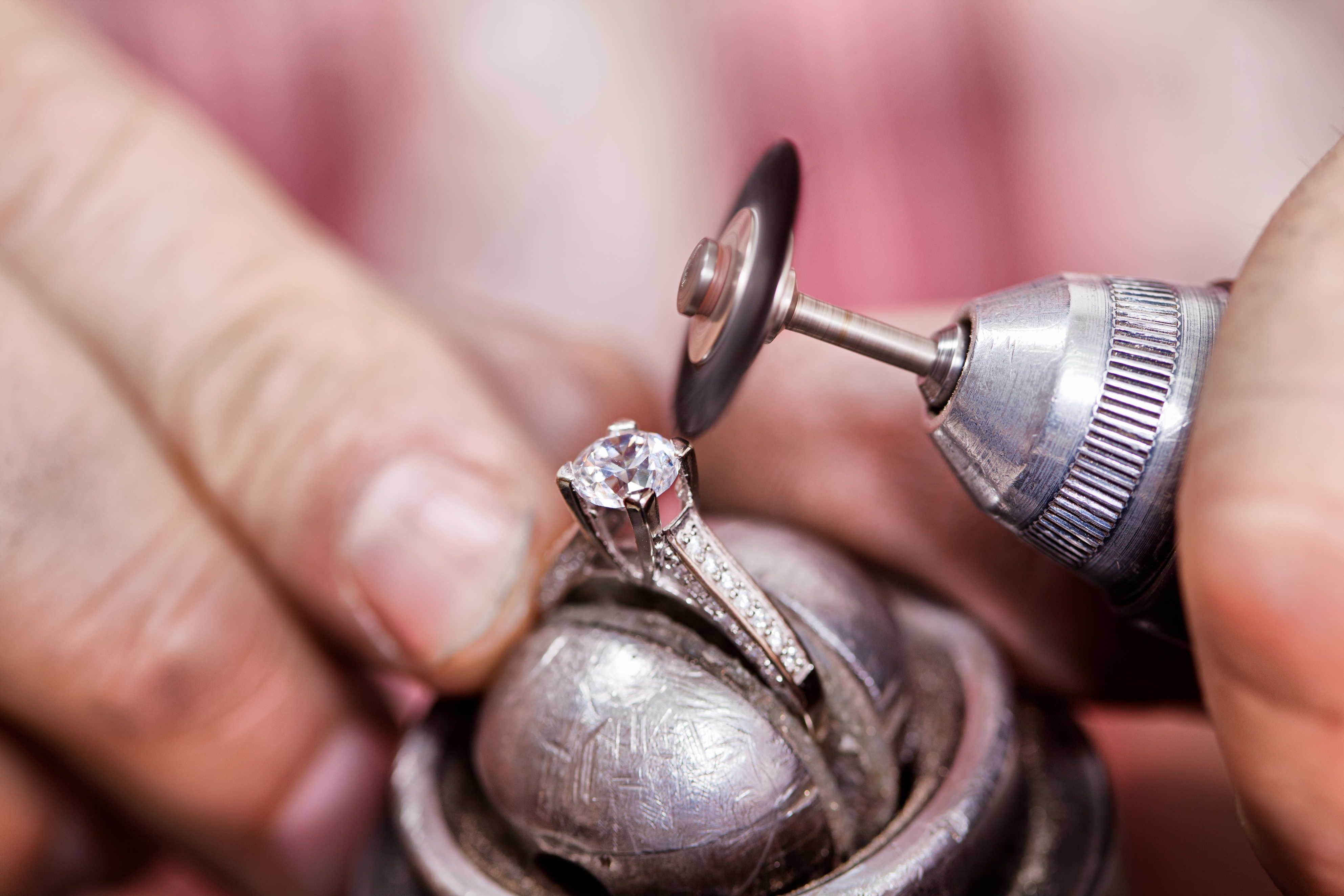 Attractive jade, amber, tempting topaz, divine diamonds, majestic moonstones…
Do these make your heart flutter with excitement? We are with you! We specialize in redesigning old jewelry into something mesmerizing and majestic. We add a hint of glamor, a sparkle of charm, and a dash of love to create exquisite pieces for you.
Why Should You Redesign Outdated Jewelry?
There are many reasons why you should redesign old jewelry and turn it into a tiptop piece that you would not want to take off.
The core idea of any redesign is preserving the sentimental value of your heirlooms. We are full of ideas and we can't wait to share them with you!
Outdated Designs
If you have your grandmother's pearls from the 1960s, you might not be able to pull them off with a chic dress. Even the type of metal used for jewelry is different now. We will redesign the outdated piece and turn it into a gorgeous pendant, solitaire ring, or charm bracelet.
Damaged Jewelry Redesign
Sometimes, old jewelry gets damaged over the years. You might lose a diamond, crack a stone or break the chain and the entire piece becomes unusable. With our jewelry redesign, you can not just repair the piece but also recreate something graceful out of it.
Jewelry Upgrades
Sometimes, even if the jewelry is not damaged, it's time to give it a new look. Whether you want to upgrade your stones to turn them into something more valuable or add value to the old piece, we've got you covered. We can add a new touch of royalty to your old piece while preserving the sentimental value it holds as an heirloom.
Jewelry Repurposing
Another amazing idea is to repurpose your old jewelry and get something new. Sometimes a wedding ring can be repurposed into a classic pendant or a bracelet. Or maybe you want to create a splendid engagement ring out of an old pendant that you didn't like. The ideas are unlimited!
How Do We Redesign Old Jewelry?
Redesigning old jewelry is a long process from creating a design to bringing it to life. Each step is done with love and care to give you a more valuable, beautiful piece of jewelry.
Create a Design
Like all good things, we first create your dream piece on paper. You can share your ideas with us and we will help you create the perfect custom piece that you will fall in love with.
Clean and Disassemble the Old Jewelry
Once we've got a good plan, we clean the jewelry and breath a new life in it. After cleaning the jewelry, it's time to disassemble it. We often melt down the metal so that we can give it a new form.
Resell Your Old Gold
A quality piece of jewelry is an investment, and you can sell it for a good price at any time in your life. Even better, you can cash its value for buying new jewelry. We can resell your gold and use the proceeds towards your new, custom-made ring.
Rework the Metal
Now the fun part starts as we recreate the metal into something new. You can even go for a different alloy here if you want to change the look completely.
Add the Gemstones
Now we add the gemstones to the metal. If you want, we also add extra stones to upgrade the look and create something delightful. 
Reassemble the New Piece
Now, it's time that your dream becomes a reality. We mount the stones and make sure that everything fits together well. Once we have assembled everything, you will have a stunning piece of jewelry to show off.
Are you ready to redesign your heirloom? Or maybe you want to turn your old piece of jewelry into an elegant, enthralling heirloom? We've got you covered!
Contact us now and let your dreams come true!